French Visa Application For Algerian Citizens
MFV - FRENCH VISA CONSULTING FIRM
The delivery of a visa to France for Algerian citizens implies administrative steps for which MFV offers you a step-by-step assistance. As a leader in the field of visas for France with 350 files processed, we take care of your application and guide you until the file is handed over.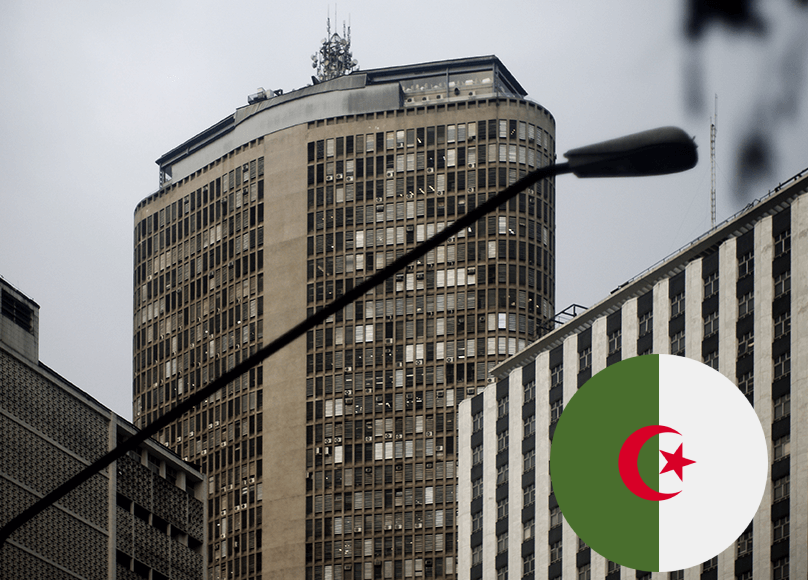 What Is The Amount of Visa Applications For France For Algerian Citizens ?
In 2016, 410,522 visas for France for Algerians were issued. Applications were for multiple reasons and for various durations.
The nature of your project defines the type of visa you should apply for.
What Visas Are Required To Enter France If You Are Algerian?
When you apply for a visa for France as an Algerian citizen, your file must be submitted to one of the French Consulates General in Algiers, Annaba and Oran.
They are the only ones entitled to decide whether or not to issue your visa.
The short-stay visa is generally reserved for family visits, business trips and tourist trips. The application must be submitted at least one month before the planned trip.
The maximum total duration of the visa is 90 days within a period of 180 days and it may be valid for one or more entries.
It is also reserved for persons coming to carry out a paid activity whose visit does not exceed 90 days, or for participation in a training course, internship or conference.
If you plan to visit France for a stay of more than 90 days, you need a long-stay visa. Its duration will be more than three months, but cannot exceed one year. If you wish to extend your stay further, you will have to apply to the prefecture for a residence permit before its expiry date to extend its validity.
The time required to obtain a long-stay face is often a little more than one month. You must justify your reasons for coming by attaching supporting documents to your file.
The long-stay visa for France for Algerian concerns different people:
Depending on your situation, one of the three visas described below will be issued to you.
1 - The temporary long-stay visa: VLS-T
This type of visa is issued to persons wishing to reside in France for less than one year.
2 - The long-stay visa, equivalent to a residence permit: VLS-TS
Issued for a period of less than one year, this visa must be validated upon your arrival at the nearest territorial office of the OFII – French Office of Immigration and Integration.
3 - The long-stay visa with the mention "carte de séjour à solliciter dans les 2 mois suivant l'arrivée" ("residence permit to be applied for within 2 months of arrival").
Within two months of your arrival, and on your request to the prefecture, a multi-year residence permit will be issued to you.
Visa Application For France For Algerian Citizens : What Are The Requirements?
The steps to apply for a visa for France for Algerian are as follows:
French Embassy in Algeria
25 Abdelkader Gadouche Rd.
16035 – Hydra
Tel. 00 (213) 21 98 17 17
Opening hours : 8h – 16h30
VFS Global Center in Algeria (Algiers)
Dar El Beida road
next to the central pharmacy,
Industrial zone of "wadi smar"
Algiers
Algeria
TLS Contact Center In Algeria (Annaba)
Subdivision Gassiot 4, villa n-10
Annaba
Algeria
TLS Contact Center in Algeria
(Oran)
20-26 "Médecin Belhocine Ex Bedeau" street
31030 Oran
Algeria
Start The Process With Our Experts in French Visas for Algerian Citizens
Free and instant quote, based on your situation.